Nomi city, Ishikawa prefecture.
In this town of Northern side of Japan, Organic Yuzu (Japanese Citrus) is grown.

Here in Nomi city, only few elder farmers manage the farm and grow Yuzu.
In the beginning of Showa era (which is between 1926 to 1989) , they started to grow yuzu in the farm.
Yuzu has been a important culture in this region according to what one of the farmers said "Yuzu trees in each family's
garden" and the local food "Yuzu miso (Mixed with fermented beans and yuzu)"
We started off the project with a great help of Nomi city hall and JAIST (Japan Advanced Institute of Science and Technology).
Mr.Mori (the member of JAIST and CEO of San-noki factory) took us to the Yuzu farm at first and showed us around.
Mr.Tsukada (right in the picture), the farmer growing Yuzu currently.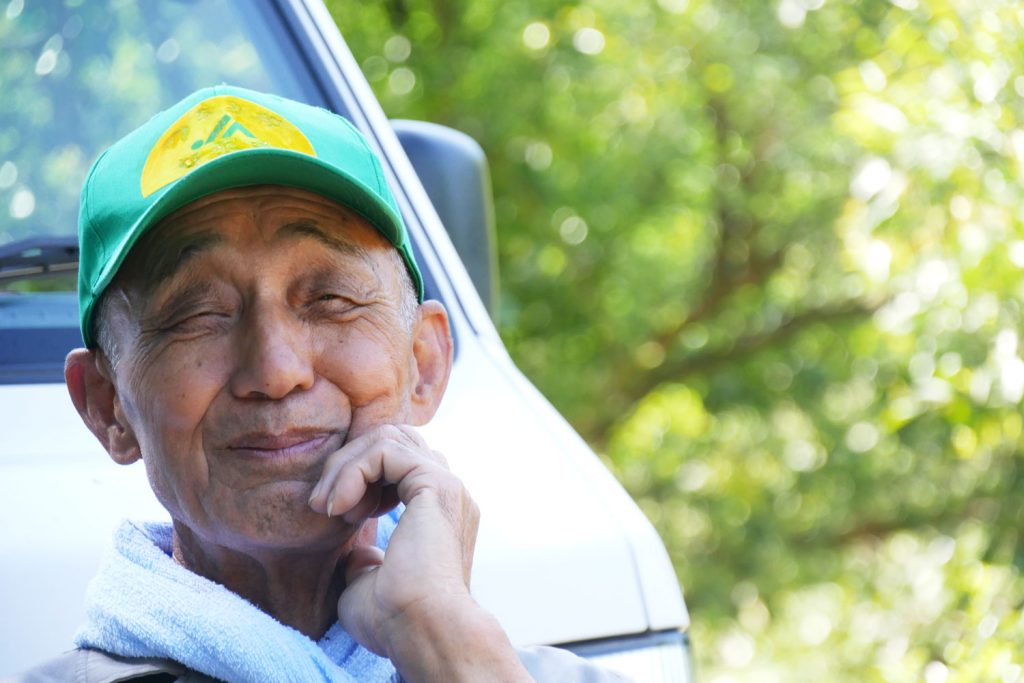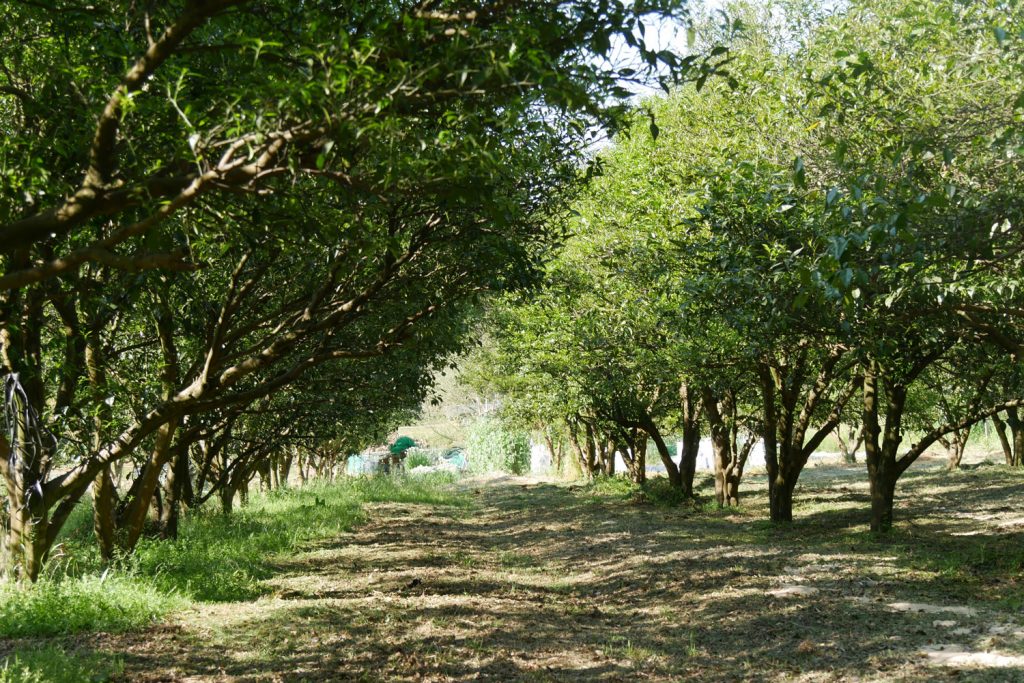 You can find Yuzu all around you in the farm, in November they bear. When we visited, there were few flowers blooming.
However, even 50 families were producing Yuzu at one time, now they are gone because of  aging and a luck of successors.
We concerned what we can do for maintaining the production of Yuzu, and started the project.
I was really surprised by looking how they cut grass, and used a ladder to cut trees,,,etc.
Yuzu trees have sharp thorns. So when picking off fruits, they have to pay a careful attention with groves on a ladder.
Organic farming is not easy, I glimpsed, but we can at least tell people what they do.
Manure is also made of  Yuzu, so I could find little sprouts on the ground.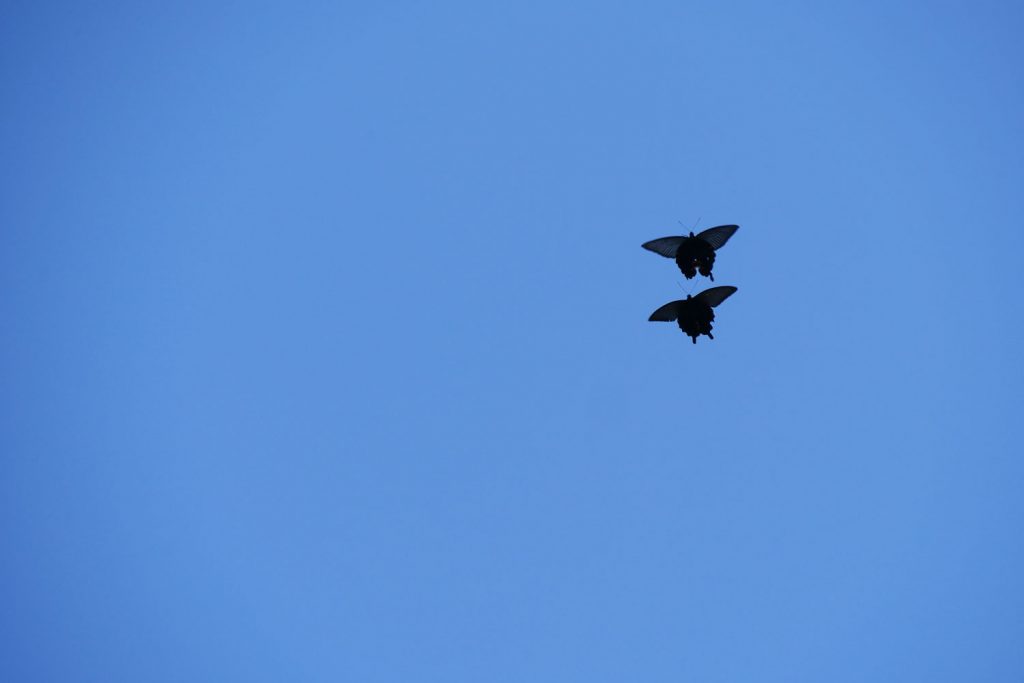 Swallow tail butterflies fly by Citrus trees.
When you taste squeezed Yuzu juice produced in this farm, you would find sweetness and its very fresh elegant scent.
The used peel contain lots essential oil and scent.
Extracted from Luxurious Yuzu, WANOWA hand cream and face pack were born.
Tasting Yuzu juice with farmers.
Flavor differs depending on each Yuzu slightly, that is one of the interesting points of hand-made prodcts.
Wanowa is too. None of the products are all the same.
To be continued.
---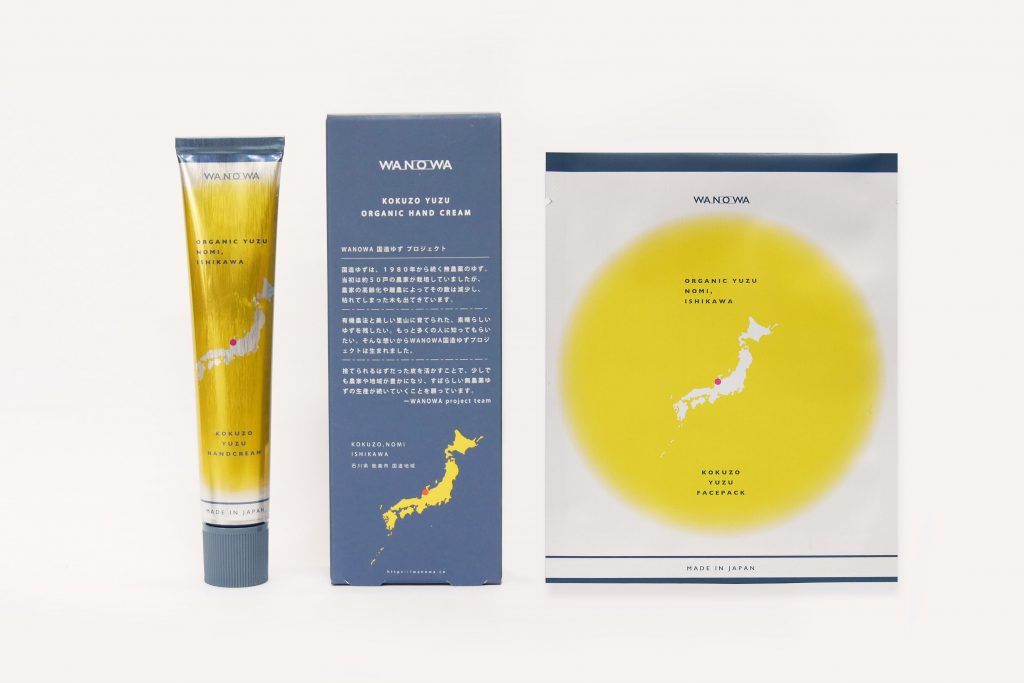 ---
写真・文章:丸岡亮