On 3rd of February in 2019
Kashimo, Nakatsugawa city in Gifu prefecture

There are many mysterious labels on the entrance door in *Setsubun Day.
*(A day before the beginning of spring)
In Kashimo, there is a historical culture to present day.

"A charm"
Ancient people in Japan believe that devils come to houses after Setsubun Day .
There are many ways for a purification in each place Japan.
Setsubun = Sowing beans
The meanings are to pray for health or to take away from evil happen.
An amulet is typical and traditional custom from ancient time in Japan.
You draw a devil face at first, and then 13 points under the face, and a star in the end on a Japanese paper .
The paper called a devil charm.  You put it to the house entrance in Setsubun Day.
Devils have only 3 fingers in each hands and toes. The total numbers are 12 fingers altogether.
They cannot count the number "13" and confused.
They try to count all through the night, but they run away at break of dawn.

Resident people in each houses make the devil charm.
Therefore, the devil faces are different as others.



Their different faces in each houses seem very lovely.
This is a tradition to collect the devil charm in Kashimo.

▲a devil charm with a candy

It is lovely traditional custom.
We held a ceremony to promise that "To return the sales of 2% to Forestry Cooperative of Kashimo".


▲Left: Mr. Uchiki(a manager for Forestry Cooperative of Kashimo)/ Right: Mr. Shimizu(Our SEO)
Regional industry × Scent = WANOWA
Our purpose for this project carry to next generation.

There is more information about this project and features of Kashimo Hinoki. Please see and read them.
The devil charm is traditional custom in Kashimo.
There is a sticker of this charm in the package of "WANOWA Kashimo hinoki hand cream"

There are 6 different faces each sticker. You can try to collect all.

We are happy that people take Kashimo hinoki products, and feel a rich fragrance of Kashimo hinoki and the atmosphere.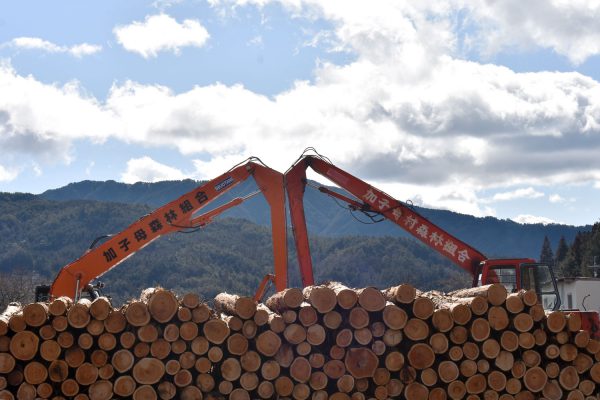 ---
写真:鈴木祥太郎 文章:遠藤愛実